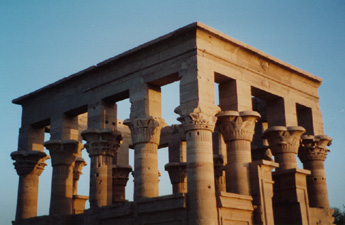 © "Philae Temple to Isis at Aswan" by Sheri Nakken
Mysterious Egypt Tours!
Healing & Spiritual Pilgrimage
Land of Mystery, Myth and the Goddesses and the Gods
February 2011 (email if interested - final itinerary and costs to be announced in September 2011)
Tours open to anyone from any country
ALL THE BELOW IS TENTATIVE - FINAL TOUR DETAILS IN SEPTEMBER 2011
Return with us to Ancient Egypt. Experience the ancient civilization of Egypt with its Pyramids, Sphinx, Temples, Nile River, Gods, Goddesses & mystery. Is it a remnant of Atlantis? Come & discover new and revolutionary theories. Explore the relationship of the Pyramid complex to constellation of Orion; evidence for much older date for the Sphinx; the possible origin of Freemasonry (Masons) in Egypt; who were the Hebrews and why were they in Egypt (new info); who were these Gods & Goddesses?; flood mythology & its relationship to Egypt and much more!!!
Cairo - Incredible Nile River

Optional Day (at extra cost) exploring the mosques of Egypt
The intriguing bazaar

Breathtaking Giza Pyramids & Enigmatic Sphinx

Entrance into the Great Pyramid

Kings & Queens Chambers
Sometimes we are allowed an hour of private time in the Kings Chamber

Visit the Sphinx Complex
The Unique Solar Boat
The Latest "earthshaking information" about the Sphinx
Current Excavations and their controversy
Pyramid Mystery - latest groundbreaking theories
Evening Camel Rides into the desert (optional at extra cost)

Saqqara - Step Pyramid, Pyramid of Unas and Pyramid Texts

Aswan in the South - The Pearl of Egypt

Nile Cruise from Aswan to Luxor
Kom Ombo - Healing Temple of Sobek & Horus right on the banks of the Nile

Luxor

Sunrise visit to the magnificent Karnak Temple - largest of all Egyptian Temples

Sunrise meditation Sekhmet Chapel

Evening visit to Temple of Luxor - floodlit at night - the incredible temple in the shape of a human body - explanation of symbolist interpretation; Another link with photos)
Valley of the Kings & Queens
Colossi of Memnon
King Tut's Tomb and many other Pharaohs (depends on which are open)
Neferteri's Tomb - unique out of all the tombs in the Valley of the Queens
Tombs of the Nobles
Medinet Habu - Beethoven's Fifth Symphony of Egyptian Architecture
Accommodations at the beautiful

Abydos - one of most beautiful and best preserved temples - chief domain of Osiris

Dendera - Temple to Hathor - Goddess of Healing

Nile Cruise - more details on brochure

Optional (extra cost) flight to Abu Simbel's mammoth temples (two) built by Ramses II )

Explore a myriad of shops & bazaars -jewelry, papyrus, perfume, cartouches ankhs, cotton & more

Explore the history of the land from pre-historic times to the present - New "earthshaking" information

Relationship of Pyramid complex to constellation of Orion?
Evidence for much older date for the Sphinx?
Origin of Freemasonry (Masons) in Egypt?
Who were the Hebrews and why were they in Egypt (new info)?
Origins of Egypt lie with Atlantis?
New Theories of Atlantis!
Who Were These Gods & Goddesses?
Flood Mythology & Its Relationship to Egypt!
Temple Structures related to similar Temples in Lebanon, Malta
Bolivia, Peru, England and elsewhere!
Who was the Pharaoh Akhenaten - ? Moses
Connections with other Pharaohs and Joseph, King David & Jesus
Zecharia Sitchin's views on the Egyptian Culture & Pyramids

Other Special Teachings in:

Gods & Goddesses in Ancient Egypt - Mythology & Legend Come Alive
Ancient Egyptian Healing Sites & Practices
Groundbreaking Findings in Archaeology
Earth and History's Mysteries
History of Egypt & its Culture
---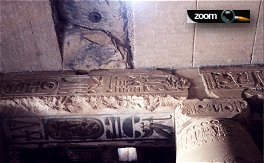 Bizarre Abydos Hieroglyphs - Click on photo to see enlarged details of hieroglyphs - ? jet, ufo, airplane????
We will visit Abydos on this tour and you will have the opportunity to see the panel for yourself!
Photo taken by myself - copyright, Sheri Nakken
---
Tentative Itinerary
Day 1 - Depart USA to Cairo, Egypt
Day 2 - Arrive Cairo airport wehre you will be met by your Travel Tour Manager & myself, who'll assist you through customs and immigration, then you'll be transferred to the domestic flight terminal for your Cairo-Aswan flight. Arrive in Aswan and check into your hotel. Aswan City, everyone's favorite Egyptian city, is beautiful and peaceful and is called the "Pearl of Egypt".
Day 3 - This morning we will take a short coach ride to the lake shore and transfer to a motor boat for the journey to the island of Philae and Philae temple consecrated to Isis, Egypt's divine mother. We'll take ample time here to experience the healing energy of Isis and her lovely island complex. There will be time this afternoon for shopping in Aswan. In the evening we will take a peaceful, relaxing felucca ride (sailboat) on the Nile around Elephantine Island
Day 4 - Today you have a freeday in Aswan to relax or shop or you may take an optional tour by plane to the mammoth temples of Abu Simbel built by Ramses II, where he guarded the southern gate of Egypt.
Day 5 - Today we'll drive through the countryside or cruise up the Nile from Aswan to Luxor. On the way we'll visit Kom Ombo, the healing temple of Sobek & Horus - a picturesque ruin along the banks of the Nile. Then we will drive north to visit Edfu temple known as "Horus' temple", the Falcon God. Edfu is the best preserved temple of the ancient world. Then we will continue driving or cruising to Luxor, the city that has the third most Antiquities of the Ancient World. We will check into our hotel.
Day 6 - Today we will make an early morning sunrise visit to the vast and overwhelming Temple of Karnak, which will include a meditation at Sekhmet Chapel. Then back to your hotel for breakfast. The rest of the day will be free for your own private activities. This evening we will visit the Temple of Luxor floodlit at night. It was because of Luxor Temple that R.A. Schwaller de Lubicz developed his 'symbolist' interpretation of ancient Egypt, and called it the "Temple of Man". The temple's design is symbolic of the human body, reflecting the fact that the body is in turn a temple of the spirit. No one sees these temples without a sense of awe and wonder at their grandeur. They are immense and offer much to experience.
Day 7 - Today we we'll drive north through the countryside of Upper Egypt to visit Dendera - "Hathor's Temple", dedicated to the Goddess of Love and then continue driving north until we reach Abydos, the temple of Osiris. Abydos is the pilgrimage place for Egypt's visitors and no trip is complete without it. Tonight dinner at the hotel.
Day 8 - This morning we drive to spend unique time to explore the west Bank of ancient Thebes. Visit the Valley of the Kings., with its Royal Tombs including King Tut's tomb & Medinet Habu, where the eight 'primordial' were born (this is the temple known as Beehoven's Fifth Symphony of Egyptian Architecture). On our way back we will stop at the Colossus of Memnon. Back to our hotel for free evening.
Day 9 - Today we will travel again to the West Bank - Thebes - to explore more of its glory as we visit the Valley of the Quens to enjoy the 'one-of-a-kind' best tomb of Neferteri and then we will visit the tombs of the Nobles and Queen Hatshepsut's Temple.
Day 10 - This morning, after breakfast, transfer to the airport for your short flight to Cairo. Arrive and transfer to your hotel. We will then lunch at a typical Egyptian restaurant in the countryside and then continue on to the ancient site of Sakkara & the Step Pyramid of Zoser, in an area with dozens of other pyramids that rise on the west bank near ancient Memphis. About 2630 BC, Imhotep, architect to King Zoser (Dynasty III), masterminded the Step Pyramid at Sakkara. The world's oldest freestanding stone structure, this pyramid consists of six tiers atop a mastaba, or low, oblong tomb, faced with cut stone.
Day 11 - This morning you will be visiting the 3000 years of Egypt's earliest history at the Egyptian Museum, where you'll enjoy the masterpieces of King Tut and Old and New Kingdom treasures. Free evening for private activities.
Day 12 - Today we visit the Great Pyramids of Giza to include the King's & Queen's Chambers. We are usually able to spend some private time here (depends on authorities at the time). We all also will visit the enigmatic Sphinx as well as the ancient Solar boat. In the evening enjoy your camel ride, if so desire (extra cost) into the desert of the Giza Pyramids area.
Day 13 - Today you will have opportunity to visit Islamic & Coptic Cairo (extra cost). Or spend extra time at the pyramids. This evening we will enjoy a very special farewell dinner on a superdeluxe Nile Cruise boat. Closing circle
Day 14 - Transfer to airport for flight home or continue on your own.
---
Cost: to be announced in September plus airfare and tips (does not include airfare as people come from a variety of locations in the world - I can easily help you with flights though as I am a travel agent
Tour price includes:
- Greeting and assistance at airports in all cities in Egypt
- All touring and transfers in air-conditioned motor-coach
- Transfers from and to the airport / hotels in all cities
- Licensed English-speaking guides
- Entrance fees to all sites mentioned in the above itinerary
- Transfer by airconditioned bus or Nile Curise from Aswan / Luxor via Kom Ombo & Edfu
- Visit & entrance fees to Nefertari tomb
- Visit & entrance fees to King Tut tomb at the Valley of Kings
- Visit & entrance fees to Solar boat & Great pyramid during visiting hours
- All hotels taxes, service charges and government sales tax
- 3 nights at hotel in Aswan
- Nile cruise from Aswan to Luxor
- Hotel in Luxor
- 4 nights at hotel in Cairo or Giza areal
- Daily buffet breakafst at hotels
- Lunch as indicated on Sakkara day
- Farewell dinner on Cruise ship in the Nile
Whats NOT included:
- Entry visa, which we can provide upon arrival to Cairo airport for $30
- Meals and drinks not specified
- International airline tickets to & from Egypt
- Abu Simbel optional day trip (to be announced - (other currencies can be calculated) per person including round trip airfare
- Round trip airfare Cairo / Aswan / Hurghadar / Cairo - to be announced per person
- Tips for the tour guide / escort / drivers / guards on sites / and hotel staff
- Health or Travel Insurance and other items of a personal nature
CEU's - 10-33 continuing education contact hours available for nurses (this is nursing education credit for certain portions
Tours & workshops open to everyone - not just health professionals - health professionals are just able to get education credit for some portions related to healing

---
© "Sekhmet" by Sheri Nakken
Bookstore - History's Mysteries & Egyptian & more.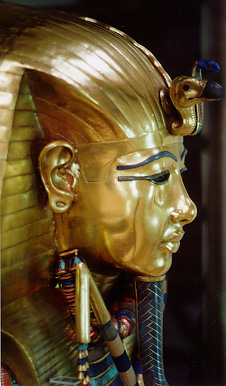 © "Tut Face Mask" by Sheri Nakken
For more detailed brochure earthmysteriestours@gmail.com, wwithin@nccn.net please indicate which tour you are requesting information on, in your email
Earth Mysteries & Sacred Site Tours & Well Within
Phone 360-302-5200 Pacific Time, US
---
Visitors sinceFebruary 22, 2000